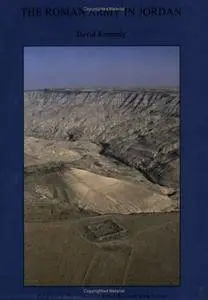 The Roman Army in Jordan by David Kennedy
English | 2004 | ISBN: 0953910210 | 235 Pages | PDF | 16.48 MB
This is an updated and revised second edition of a handbook originally prepared for the XVIIIth International Congress of Roman Frontier Studies in Amman, Jordan in 2000 - a reflection of the growing importance of Roman studies in Jordan in recent years. In Part A, there are chapters on Roman Jordan, the evidence for the army there, geography and environment, the Romans in Jordan and the Roman army there. In Part B there are 15 chapters surveying, region by region, the evidence of forts, towers, roads, literary texts, inscriptions and excavation, around the entire country and ending with a chapter on the immediately adjacent parts of Roman Arabia that now lie in Syria, Saudi Arabia, Egypt and Israel. The book is profusely illustrated throughout and has many aerial views including 20 full-page photographs in colour.