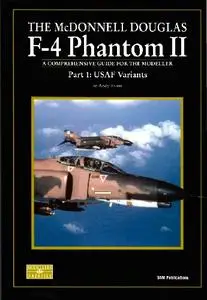 The McDonnell Douglas F-4 Phantom II Part 1: USAF Variants (SAM Modellers Datafile 12)
2007 | ISBN: 0955185831 | English | 138 Pages | PDF | 65,9 MB
Part 1 covers USAF variants. The F-4 Phantom is perhaps one of the most recognizable and popular aircraft of all time. This first volume deals with the aircraft assigned to the US Air Force and looks in detail at the F4C, F-4D, RF-4C, F-4E, F-4G, QF-4E/G and Thunderbirds variants with informed text and heavy photographic coverage.