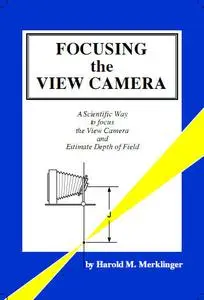 Focusing the View Camera
Publisher: MacNab Print (1993) | ISBN-10: 0969502524 | PDF | 1,9 Mb
This book is intended for all users of the view camera, whether they be veteran professionals or new apprentices. The book will help all such photographers to understand the optical principles behind the camera's remarkable flexibility, and to manipulate the lens tilt and swing with confidence.The Hinge Rule will allow the photographer to set the required lens tilt and swing perhaps even before the camera is mounted on the tripod. This book contains many tables that enable the photographer to use the Hinge Rule easily.