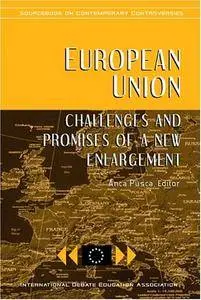 Anca Pusca, "European Union: Challenges and Promises of a New Enlargement"
English | 2004 | ISBN: 0972054154 | PDF | pages: 422 | 1.8 mb
This book brings together articles discussing controversial questions raised by European Enlargement towards Eastern Europe, Cyprus and Turkey. The author focuses on each of the applicant countries and their views on questions surrounding enlargement, relying on up to date source documents and speeches relevant to these issues. The first section of the book presents points of view from each of the applicant countries with regard to specific problems of European Enlargement, grouped under sections dealing with issues of democratic representation and citizenship rights, social, political and economic impacts of the acquis communautaire requirements, as well as convergence of the current European Union policies–such as the Common Agricultural Policy–to meet to needs of the applicant countries. The second part of the book offers documents including relevant European Union treaties and speeches that represent the European Union stance on these issues. There is a glossary of key terminology.