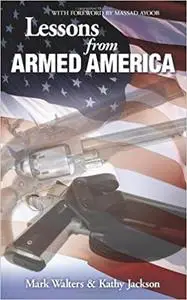 Mark Walters, Kathy Jackson, "Lessons from Armed America"
English | 2009 | ISBN: 0982248768 | EPUB | pages: 183 | 0.2 mb
Don't rely on others to protect yourselves and your loved ones. Lessons from Armed America is the essential primer for self-defense. Kathy and Mark are the experts who answer all your questions on stalking, real-life firefights, prevention and awareness, as well as car-jacking and use of nonlethal force. They tell it like it is with candor and compassion, speaking through both experience and well-thought-out research. Whether you're new to the concept of armed defense or have long since made it a part of a prudent lifestyle, you'll find much that is useful in this book.