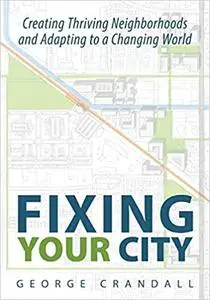 George Crandall, "Fixing Your City: Creating Thriving Neighborhoods and Adapting to a Changing World"
English | ISBN: 0996104011 | 2018 | 172 pages | EPUB | 7 MB
Tired of watching your city being degraded by new development that doesn't fit? Paying for city plans that never get implemented? Wondering what your city can do to respond to climate change?
In his groundbreaking book, Fixing Your City, Portland urban architect George Crandall reveals how to produce city plans that mitigate climate change and create healthy places to live, work, and play.