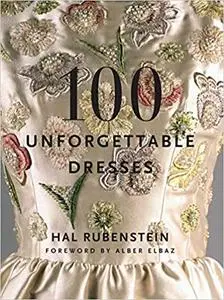 100 Unforgettable Dresses by Hal Rubenstein
English | 5 Dec. 2011 | ISBN : 0061151661 | 208 pages | True AZW3 | 13 MB
A must for all fashion enthusiasts, movie buffs, andcelebrity watchers, 100 Unforgettable Dresses showcases thebehind-the-scenes stories of the most memorable, influential dresses from theworlds of fashion, film, television, society, and politics. In this lavishlyillustrated style compendium, InStyle magazinefashion director Hal Rubenstein reveals the fascinating origins and legacies ofthe most stunning dresses ever created. Perfect for backstage story snoops,gossip lovers, die-hard shoppers, and pop culture mavens who can't get enoughof these indelible, once-in-a-lifetime creations, 100 Unforgettable Dresses willchange the way you think about couture forever.