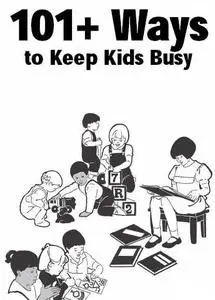 J.E. van Horn - 101+ Ways To Keep Kids Busy
e-book | pdf | The Pennsylvania State University | 2002 | 24 pages | 0.36 MB
The early years of the child's life are extremely important. The child is growing and developing. As a caregiver, you can help the child grow and develop to the fullest. This 24-page publication is full of activities to help you do just that.
101+ Ways To Keep Kids Busy