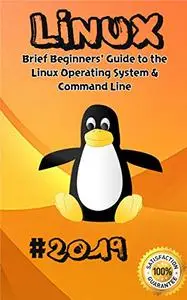 Linux: 2019 Brief Beginners' Guide to the Linux Operating System & Command Line
by Jean Harrington
English | 2019 | ISBN: 1089349165 | 41 Pages | EPUB | 10 MB
What have you heard about Linux?I think many beginners and even experienced computer users have not heard about this operating system. It is both a simple and affordable, but at the same time, an unusual and complex operating system.To start using Linux, just select the distribution that suits you, install and configure it. But іt is not always easy, because there are a great many distributions, and they do not suit every kind of hardware. There is no one specific distribution that will satisfy the needs of each user; usually, they are very specialized.