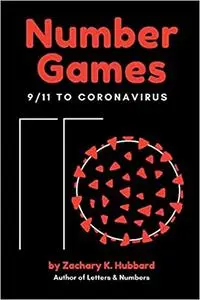 Zachary K. Hubbard, "Number Games: 9/11 to Coronavirus"
English | 2020 | ISBN: 1098329864 | 366 pages | AZW3 / MOBI | 1.23 MB
Number Games | 9/11 to Coronavirus was written for the purpose of educating the people of the world about the agendas that are being carried out against us, and the very clear plan that went into motion in 1968, when coronavirus was coined, World Trade Center construction in New York began, and 9-1-1 was made the United States' national emergency dialing code. As the reader will learn, these agendas, as well as many others that are related, have been executed by a numerical code, known as Gematria, and they are for the sake of building a surveillance state across the world, so that powerful interests can peer into and keep tabs on the lives of the masses, for the sake of continued power and control. Number Games | 9/11 to Coronavirus also names the parties responsible, with definitive evidence. To put it mildly, this is the type of book that the Vatican wishes was locked away in one of their vaults, but fortunately for the reader, it is not.