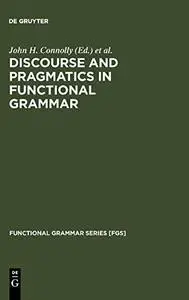 Discourse and Pragmatics in Functional Grammar By John H. Connolly, Roel M. Vismans, Christopher S. Butler (eds.)
2010 | 248 Pages | ISBN: 3110151537 | PDF | 34 MB
Functional Grammar is a linguistic theory in which language is regarded intrinsically as a vehicle of communicative interaction. As such it has a strongly pragmatic orientation, and this book presents the results of some of the most recent research into pragmatics within the Functional Grammar framework. A good deal of attention is paid, in particular, to the treatment of discourse-level phenomena. manifestations.