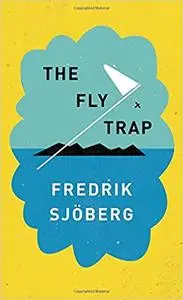 Fredrik Sjöberg, Thomas Teal, "The Fly Trap"
English | 2016 | ISBN: 1101872284, 110187015X | EPUB | pages: 288 | 0.5 mb
For years, entomologist Fredrik Sjöberg has collected, cataloged, and obsessed over the hoverflies that populate the remote Swedish island he calls home. As confounded by his unusual vocation as anyone, here Sjöberg explores what drives the obsessive curiosity of collectors, along the way finding time to muse on everything from art to lost love, and drawing on sources as disparate as D. H. Lawrence and the fascinating and forgotten naturalist René Edmond Malaise. 
A mesmerizing memoir, The Fly Trap is one remarkable individual's meditation on the unexpected beauty of small things and an examination of the history of entomology itself. Weaving a fascinating web of associations, histories, and personal memories, Sjöberg revels in the wonders of the natural world and, through indelible images and stories, opens up into it a dazzling, irresistible pathway.