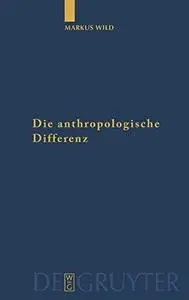 Die Anthropologische Differenz: Der Geist der Tiere in der frühen Neuzeit bei Montaigne, Descartes und Hume By Markus Wild
2006 | 339 Pages | ISBN: 3110189453 | PDF | 1 MB
KurzbeschreibungDie anthropologische Differenz befasst sich mit dem Geist der Tiere in der frühneuzeitlichen Philosophie und dem Problem der anthropologischen Differenz zwischen Mensch und Tier. Ausgehend von Montaignes Verteidigung der Tiervernunft über Descartes' Ablehnung einer Tierseele zu Humes naturalistischer Betrachtungsweise unseres Geistes zeigt sich die Auseinandersetzung mit dem Tier als Auseinandersetzung mit uns. Synopsis"The Anthropological Difference" deals with the spirit of animals in early modern philosophy and the problem of the anthropological difference between humans and animals. Starting from Montaigne's defence of animal reason and proceeding via Descartes' rejection of an animal soul to Hume's naturalistic viewpoint of our spirit, our occupation with animals is shown to be an occupation with ourselves.