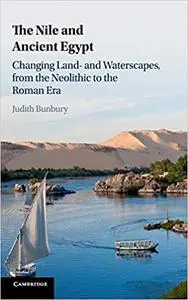 The Nile and Ancient Egypt: Changing Land- and Waterscapes, from the Neolithic to the Roman Era by Judith Bunbury
English | 2019 | ISBN: 1107012155 | 196 pages | PDF | 18,2 MB
The tale of human habitation of the Nile Valley is a long one and includes famine, disaster, global environmental events, and human resolve told against a background of ever-changing landscape. In this volume, Judith Bunbury examines the region over a 10,000 year period, from the Neolithic to the Roman conquest. Charting the progression of the river as it meanders through the region and over the ages, she demonstrates how ancient Egyptians attempted to harness the Nile's power as a force for good. Over the generations, they learned how to farm and build on its banks, and also found innovative solutions to cope in a constantly evolving habitat. Using the latest theories and evidence, this richly illustrated volume also provides a blueprint for the future management of the Nile.