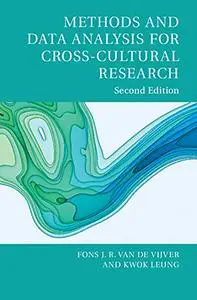 Methods and Data Analysis for Cross-Cultural Research (Cross Cultural Psychology)
by Fons van de Vijver
English | 2021 | ISBN: 1107057795 | 227 pages | PDF | 7.57 MB
This book gives an up-to-date overview of methodological and data-analytical issues of cross-cultural studies. Written by leading experts in the field, it presents the most important tools for doing cross-cultural research and outlines design considerations, methods, and analytical techniques that can improve ecological validity and help researchers to avoid pitfalls in cross-cultural psychology. By focusing on the relevant research questions that can be tackled with particular methods, it provides practical guidance on how to translate conceptual questions into decisions on study design and statistical techniques. Featuring examples from cognitive and educational assessment, personality, health, and intercultural communication and management, and illustrating key techniques in feature boxes, this concise and accessible guide is essential reading for researchers, graduate students, and professionals who work with culture-comparative data.