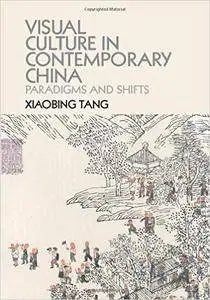 Xiaobing Tang, "Visual Culture in Contemporary China: Paradigms and Shifts"
English | ISBN: 1107084393, 1107446376 | 2015 | 289 pages | True PDF | 61 MB
Exploring a wealth of images ranging from woodblock prints to oil paintings, this beautifully illustrated full-color study takes up key elements of the visual culture produced in the People's Republic of China from its founding in 1949 to the present day. In a challenge to prevailing perceptions, Xiaobing Tang argues that contemporary Chinese visual culture is too complex to be understood in terms of a simple binary of government propaganda and dissident art, and that new ways must be sought to explain as well as appreciate its multiple sources and enduring visions. Drawing on rich artistic, literary, and sociopolitical backgrounds, Tang presents a series of insightful readings of paradigmatic works in contemporary Chinese visual arts and cinema. Lucidly written and organized to address provocative questions, this compelling study underscores the global and historical context of Chinese visual culture and offers a timely new perspective on our understanding of China today.