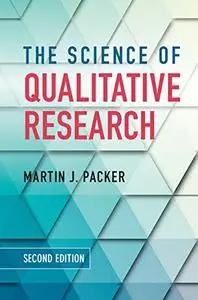 The Science of Qualitative Research, 2nd Edition
English | 2018 | ISBN: 1108417124 | 550 Pages | PDF | 3 MB
This updated and expanded edition is a unique examination of qualitative research in the social sciences, raising and answering the question of why we do this kind of investigation. Rather than providing instructions on how to conduct qualitative research, The Science of Qualitative Research explores the multiple roots of qualitative research - including phenomenology, hermeneutics, and critical theory - in order to diagnose the current state of the field and recommend an alternative. The author argues that much qualitative research today uses the mind-world dualism that is typical of traditional experimental investigation, and recommends that instead we focus on constitution: the relationship of mutual formation between a form of life and its members. Michel Foucault's program for 'a history ontology of ourselves' provides the basis for this fresh approach. The new edition features updated chapters, and a brand new chapter which offers a discussion on how to put into practice Foucault's concept.