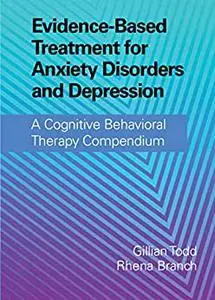 Evidence-Based Treatment for Anxiety Disorders and Depression: A Cognitive Behavioral Therapy Compendium
English | 2022 | ISBN: 1108420893 | 925 Pages | PDF | 6 MB
Written by internationally recognized experts, this comprehensive CBT clinician's manual provides disorder-specific chapters and accessible pedagogical features. The cutting-edge research, advanced theory, and attention to special adaptations make this an appropriate reference text for qualified CBT practitioners, students in post-graduate CBT courses, and clinical psychology doctorate students. The case examples demonstrate clinical applications of specific interventions and explain how to adapt CBT protocols for a range of diverse populations. It strikes a balance between core, theoretical principles and protocol-based interventions, simulating the experience of private supervision from a top expert in the field.