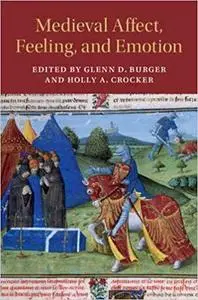 Holly A. Crocker, Glenn D. Burger, "Medieval Affect, Feeling, and Emotion (Cambridge Studies in Medieval Literature)"
ISBN: 110847196X | 2019 | PDF | 264 pages | 4 MB
Representations of feeling in medieval literature are varied and complex. This new collection of essays demonstrates that the history of emotions and affect theory are similarly insufficient for investigating the intersection of body and mind that late Middle English literatures evoke. While medieval studies has generated a rich scholarly literature on 'affective piety', this collection charts an intersectional new investigation of affects, feelings, and emotions in non-religious contexts. From Geoffrey Chaucer to Gavin Douglas, and from practices of witnessing to the adoration of objects, essays in this volume analyze the coexistence of emotion and affect in late medieval representations of feeling.