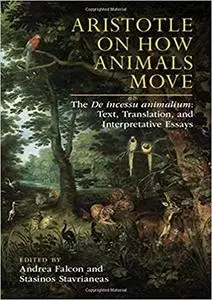 Aristotle on How Animals Move: The De incessu animalium: Text, Translation, and Interpretative Essays by Andrea Falcon, Stasinos Stavrianeas
English | August 31, 2021 | ISBN: 1108491332 | 320 pages | PDF | 2 MB
The De incessu animalium forms an integral part of Aristotle's biological corpus but is one of the least studied Aristotelian works both by ancient and modern interpreters. Yet it is a treatise where we can see, with some clarity and detail, Aristotle's methodology at work. This volume contains a new critical edition of the Greek text, an English translation, and nine in-depth interpretative essays. A general introduction that focuses on the explanatory strategies adopted by Aristotle in the De incessu animalium plus a historical essay on the reception of this work in antiquity and beyond open the volume. No other work of this kind has been published in any modern language.
My nickname -
interes