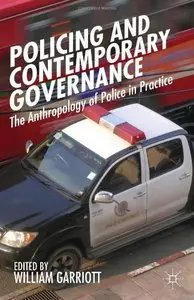 Policing and Contemporary Governance: The Anthropology of Police in Practice by William Garriott
English | 2013 | ISBN: 1137309660 | 308 pages | PDF | 2 MB
What is it that police and policing actually do? What are the effects? And how are these effects mediated and experienced by different people at different times and in different contexts? Examining these questions, the contributors in this volume draw attention to the centrality of police and policing to the project of governance and the experience of being human in the contemporary world.
They seek to make sense of and counteract the contemporary fetishization of police by problematizing their taken-for-granted existence and understanding their impact on contemporary human life. To this end, this volume provides a preliminary step in the establishment of an anthropology of police and policing.