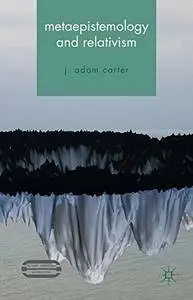 J. Adam Carter, "Metaepistemology and Relativism"
English | ISBN: 1137336633, 1349673757 | 2016 | 313 pages | PDF | 1 MB
Is knowledge relative? Many academics across the humanities say that it is. However those who work in mainstream epistemology generally consider that it is not. Metaepistemology and Relativism questions whether the kind of anti-relativistic background that underlies typical projects in mainstream epistemology can on closer inspection be vindicated.