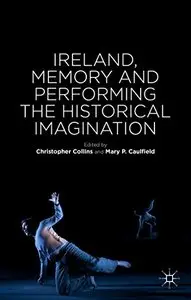 Ireland, Memory and Performing the Historical Imagination by Christopher Collins and Mary P. Caulfield
English | 2014 | ISBN: 1137362170 | 256 pages | PDF | 1,3 MB
Irish theatre and performance has a perennial impetus to hold a mirror up to the nation. However, the performance of collective memories and forgotten histories creates a peculiar problem to this impetus; all of a sudden unorthodox memories and histories are brought into public performance spaces where they proceed to question idealised reflections. At a time when Ireland's political, cultural and economic climate is changing rapidly, Ireland is once again at odds with the proverbial looking glass. Written by leading experts in their particular fields, each chapter included in this collection locates a performance of memory and/or forgotten history which reconsiders the archive of Irish theatre and performance by rewriting what has been written out. In doing so, this book serves as an intervention into, or anticipation of, the future marginalization of alternative processes of performance.