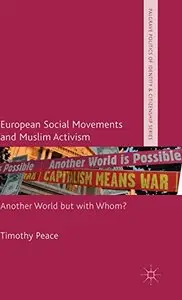 European Social Movements and Muslim Activism: Another World but with Whom? by Timothy Peace
English | 2015 | ISBN: 1137463996 | 216 pages | PDF | 1 MB
How do progressive social movements deal with religious pluralism? In this book, Timothy Peace uses the example of the alter-globalisation movement to explain why social movement leaders in Britain and France reacted so differently to the emergence of Muslim activism.