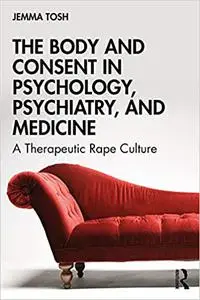 Jemma Tosh, "The Body and Consent in Psychology, Psychiatry, and Medicine: A Therapeutic Rape Culture"
English | ISBN: 1138078859 | 2019 | 148 pages | PDF | 1515 KB
This groundbreaking text interrogates the constructed boundary between therapy and violence, by examining therapeutic practice and discourse through the lens of a psychologist and a survivor of sexual abuse.
It asks, what happens when those we approach for help cause further harm? Can we identify coercive practices and stop sexual abuse in psychology, psychiatry, and medicine? Tosh explores these questions and more to illustrate that many of the therapies considered fundamental to clinical practice are deeply problematic when issues of consent and sexual abuse are considered.
Read more