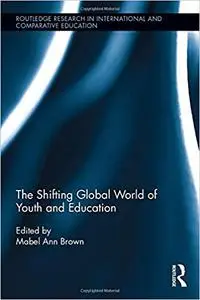 Mabel Ann Brown, "The Shifting Global World of Youth and Education "
English | ISBN: 1138210749 | 2017 | 318 pages | PDF | 2 MB
The Shifting Global World of Youth and Education explores how increasing migration and population changes are having an unprecedented impact on global education. Given that the number of children of migrant background is growing internationally, there is a need for increasing awareness of the educational attainment and cultural integration of this population group. This book presents international perspectives on migration and youth and analyses what kinds of effects such demographic changes are having on educational systems around the world.
The chapters in this volume provide a fascinating insight into how countries around the world are dealing with loss or growth in their young population as well as changes to their education systems. Written by specialist academics from the relevant country, the book covers Cuba, Lithuania, the United Kingdom, the United States, Finland, Greece, Germany, Austria, Hungary, Latvia, China, Australia, India, Italy and Poland. Taking into consideration the countries' social and political context, the chapters discuss educational issues surrounding curriculum, assessment and the opportunities available for the support of young people. Conclusions are drawn about what could be done in the future for the benefit of both the migrant and the existing populations.
Read more