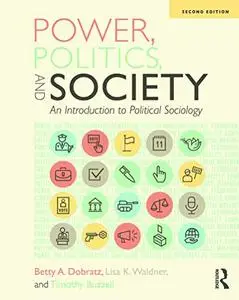 Power, Politics, and Society: An Introduction to Political Sociology 2nd Edition by Betty A Dobratz, Lisa K Waldner, Timothy Buzzell
2019 | ISBN: 1138553492, 1138553506 | English | 514 pages | PDF | 12 MB
Power, Politics and Society: An Introduction to Political Sociology discusses how sociologists have organized the study of politics into conceptual frameworks, and how each of these frameworks foster a sociological perspective on power and politics in society. This includes discussing how these frameworks can be applied to understanding current issues and other "real life" aspects of politics.
This second edition incorporates new material on cultural divides in American politics, emerging roles for the state, the ongoing effects of the Great Recession and recovery, the 2016 election, social media, and the various policies introduced during the Trump administration and how they affect people's lives.