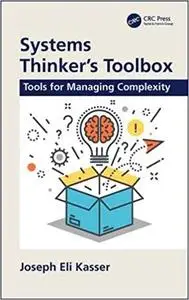 Systems Thinker's Toolbox: Tools for Managing Complexity by Joseph Eli Kasser
English | 2018 | ISBN: 1138606766 | 564 pages | PDF | 18 MB
This book provides more than 100 tools based on systems thinking and beyond. Each tool is described, and when necessary, examples are provided of how each of them can be used. Some of the simplest tools can be combined into more complex tools. The tools may be things such as lists, causal loops, and templates, as well as processes and methodologies.