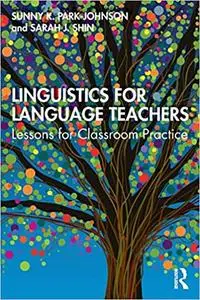 Sunny Park-Johnson, "Linguistics for Language Teachers: Lessons for Classroom Practice"
English | ISBN: 1138681938 | 2020 | 218 pages | PDF | 3 MB
This book is an accessible introduction to linguistics specifically tailored for teachers of second language/bilingual education. It guides teachers stepwise through the components of language, focusing on the areas of linguistics that are most pertinent for teaching. Throughout the book there are opportunities to analyze linguistic data and discuss language-related issues in various educational and social contexts. Readers will be able to identify patterns in actual language use to inform their teaching and help learners advance to the next level. A highly readable account of how language works, this book is an ideal text for teacher education courses.