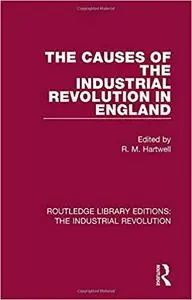 R. M. Hartwell, "The Causes of the Industrial Revolution in England"
ISBN: 1138706590, 1138706655 | 2017 | EPUB | 192 pages | 222 KB
A number of changes in the English economy during the eighteenth century marked the inception of the modern industrialised world. Whether for the historian seeking explanations for past growth, or the economist in search of prescriptions for the future, the English industrial revolution is probably the most interesting historical example. This title, first published in 1967, brings together six articles on the industrial revolution, and explain why it actually occurred. This title will be of interest to students of history and economics.