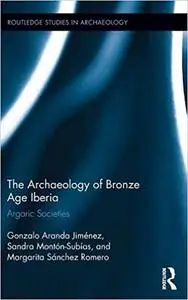 Gonzalo Aranda Jimenez, "The Archaeology of Bronze Age Iberia: Argaric Societies "
English | ISBN: 1138821330 | 2014 | 218 pages | PDF | 5 MB
After more than a century of research, an enormous body of scientific literature in the field of El Argar studies has been generated, comprising some 700 bibliographic items. No fully-updated synthesis of the literature is available at the moment; recent works deal only with specific characteristics of Argaric societies or some of the regions where their influence spread. The Archaeology of Bronze Age Iberia offers a much-needed, comprehensive overview of Argaric Bronze Age societies, based on state-of-the-art research.
In addition to expounding on recent insights in such areas as Argaric origin and expansion, social practices, and socio-politics, the book offers reflections on current issues in the field, from questions concerning the genealogy of discourses on the subject, to matters related to professional practices. The book discusses the values and interests guiding the evolution of El Argar studies, while critically reexamining its history. Scholars and researchers in the fields of Prehistory and Archaeology will find this volume highly useful.