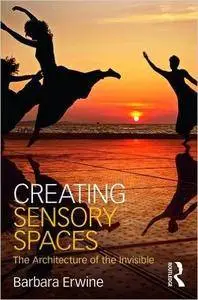 Barbara Erwine, "Creating Sensory Spaces: The Architecture of the Invisible"
English | ISBN: 1138918768, 1138918776 | 2016 | EPUB | 288 pages | 18 MB
Creating Sensory Spaces celebrates spaces enlivened with sensual richness and provides you with the knowledge and tools necessary to create them. Drawing on numerous built case studies in ten countries and illustrated with over 85 full color images, the book presents a new framework for the design of sensory spaces including light, color, temperature, smell, sound, and touch. Bridging across disciplines of architecture, engineering, phenomenology and perceptual psychology, this book informs the design of buildings and neighborhoods that reclaim the role of the body and all the senses in creating memorable experiences of place and belonging.