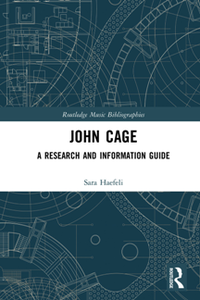 John Cage : A Research and Information Guide
by Sara Haefeli
English | 2018 | ISBN: 1138929433 | 254 Pages | PDF | 2.62 MB
This annotated bibliography uncovers the wealth of resources available on the life and music of John Cage, one of the most influential and fascinating composers of the twentieth-century. The guide will focus on documentary studies, archival resources, scholarly research, and autobiographical materials, and place the composer and his work in a larger context of postmodern philosophy, art and theater movements, and contemporary politics. It will support emerging scholarship and inquiry for future research on Cage, with carefully selected sources and useful annotations.