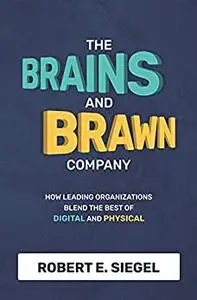 The Brains and Brawn Company: How Leading Organizations Blend the Best of Digital and Physical
English | 2021 | ISBN: 1264257775 | 289 Pages | EPUB | 2 MB
Business leaders are continually told they need to embrace digital disruption wholeheartedly to thrive in the 21st Century. Legacy companies, we hear, are all doomed to fail unless they double down on the latest digital innovations, and disruptors are ordained to take over the world. Digital innovation is the answer to everything.