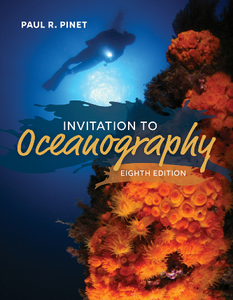 Invitation to Oceanography, 8th Edition
by Paul R. Pinet
English | 2021 | ISBN: 1284164691 | 598 Pages | ePUB | 185 MB
Invitation to Oceanography, Eighth Edition introduces students to the key concepts from geology, chemistry, physics, and biology as it relates to ocean environments and processes. This comprehensive text helps students learn how scientists interpret data, taking raw knowledge and transforming it into real understanding. As concepts are explained and described with words and numbers, students can apply their learning using questions at the end of each chapter, including the Review of Basic Concepts, Critical-Thinking Essays, and Discovering with Numbers.
If you want to support my blog, then you can buy a premium account through any of my files (i.e. on the download page of my book). In this case, I get a percent of sale and can continue to delight you with new books!