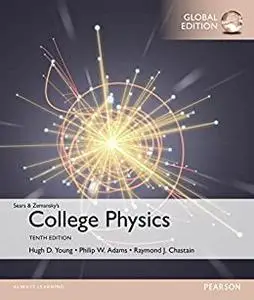 College Physics, Global Edition
by Hugh D. Young
English | 2016 | ISBN: 1292112549 | 1106 Pages | PDF True | 34 MB
For more than five decades, Sears and Zemansky's College Physics has provided the most reliable foundation of physics education for students around the world. New coauthors Phil Adams and Ray Chastain thoroughly revised the Tenth Edition by incorporating the latest methods from educational research. New features help students develop greater confidence in solving problems, deepen conceptual understanding, and strengthen quantitative-reasoning skills, while helping them connect what they learn with their other courses and the changing world around them. New media resources in MasteringPhysics create an unrivalled learning suite for students and instructors.