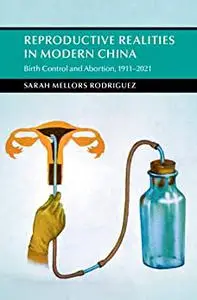 Reproductive Realities in Modern China: Birth Control and Abortion, 1911–2021
English | 2023 | ISBN: 1316515311 | 263 Pages | PDF | 5 MB
Lasting from 1979 to 2015, China's One Child Policy is often remembered as one of the most ambitious social engineering projects to date and considered emblematic of global efforts to regulate population growth during the twentieth century. Drawing on a rich combination of archival research and oral history, Sarah Mellors Rodriguez analyses how ordinary people, particularly women, navigated China's shifting fertility policies before and during the One Child Policy era. She examines the implementation and reception of these policies and reveals that they were often contradictory and unevenly enforced, as men and women challenged, reworked, and co-opted state policies to suit their own needs. By situating the One Child Policy within the longer history of birth control and abortion in China, Reproductive Realities in Modern China exposes important historical continuities, such as the enduring reliance on abortion as contraception and the precariousness of state control over reproduction.