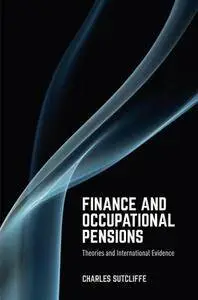 Finance and Occupational Pensions: Theories and International Evidence by Charles Sutcliffe
English | 29 Dec. 2016 | ISBN: 1349948624 | 332 Pages | PDF | 7.78 MB
Occupational pensions are major participants in global financial markets with assets of well over $30 trillion, representing more than 40% of the assets of institutional investors. Some occupational pension funds control assets of over $400 billion, and the largest 300 occupational pension funds each have average assets of over $50 billion. The assets of UK pension funds are equivalent to UK GDP, and US pension fund assets are 83% of US GDP. These statistics highlight the importance of pension funds as major players in financial markets, and the need to understand the behaviour of these large institutional investors. Occupational pensions also play an important, but neglected, role in corporate finance. For example, US company pension schemes account for over 60% of company market value, and yet they are often ignored when analysing companies.