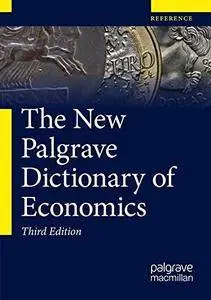 The New Palgrave Dictionary of Economics, 3rd Edition by Macmillan Publishers Ltd
2018 | ISBN: 1349951889 | English | 14896 pages | PDF | 214 MB
Now in its third edition, this award-winning publication contains entries written by the world's most influential economists, including 36 Nobel Laureates. In addition to classic and foundational articles of enduring importance, the latest edition of The New Palgrave Dictionary of Economics includes entries on topical issues including gender and economics, recent economic crises in the European Union and beyond, health economics and the economics of the Internet.
With over 3,000 individual articles, this is the definitive scholarly reference work for a new generation of economists.