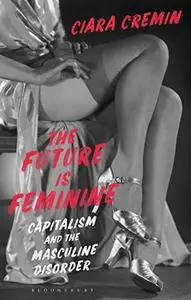 The Future is Feminine: Capitalism and the Masculine Disorder by Ciara Cremin
2021 | ISBN: 1350149764, 1350149772 | English | 224 pages | PDF | 1.35 MB
Carnage in the classroom, misogynists in high office, sociopaths in uniform, masculinity is a killer. From styles of dress to the stunted capacity for expressing a diversity of emotions, becoming a man involves killing off and repudiating anything that in our society is held as feminine. When a person is unable to show compassion and tenderness, or when exposed for their frailties, feels angry and humiliated, they have problems. Problems that none of us are immune to. Masculinity, Cremin provocatively declares, is a generic disorder of a sick society that afflicts even the best of us. Neither a condition of being human nor even of male, it is a disorder, as she illustrates, of a capitalist society that depends and even thrives upon its very symptoms.
From the perspective of a trans woman raised to be a man, the book maps the disorder and speculates on the possible means to overcome it. Instead of signifying weakness, catastrophes can be prevented when the qualities men often fear and women often feel subordinated to are prioritised, affirmed and nourished. Drawing, amongst others, on Marx and Freud, Cremin eloquently demonstrates why there can be no future other than one in which we are all reconciled as a society with the feminine. In such a future, the terms 'masculine' and 'feminine' will neither define us nor determine our relationship to one another.