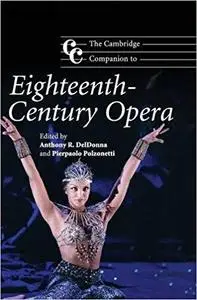 The Cambridge companion to eighteenth-century opera By DelDonna, Anthony; Polzonetti, Pierpaolo (eds.)
2011 | 316 Pages | ISBN: 1139002589 | PDF | 5 MB
"Reflecting a wide variety of approaches to 18th century opera, this book brings together leading international experts in the field to provide a comprehensive reference source. The reader is encouraged to view opera as a cultural phenomenon that can reveal aspects of our culture, both past and present."--Résumé de l'éditeur.