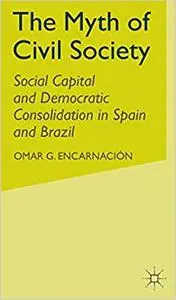 O. Encarnación, "The Myth of Civil Society: Social Capital and Democratic Consolidation in Spain and Brazil"
English | 2003 | pages: 235 | ISBN: 140396226X | PDF | 1,1 mb
Almost irrespective of the geographic setting, the debate about the future of democracy in post-authoritarian societies is increasingly tied to the strength of civil society. A strong civil society is thought to be crucial to the emergence of successful democracies while a weak civil society is deemed the cause of flawed or frozen democracies. Using contrasting evidence from Spain and Brazil, this study challenges these widespread assumptions about contemporary democratization. It argues that it is the performance of political institutions rather than the configuration of civil society that determines the consolidation of democratic regimes.
My Link