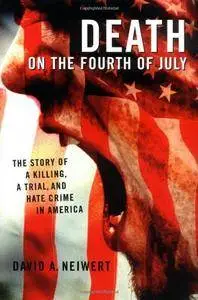 David Neiwert, "Death on the Fourth of July: The Story of a Killing, a Trial, and Hate Crime in America"
2004 | pages: 254 | ISBN: 1403965013 | PDF | 5,0 mb
On July 4, 2000, three young Asian American men visiting the small town of Ocean Shores, Washington, were attacked by a group of skinheads in the parking lot of a Texaco station. Threats and slurs gave way to violence and, ultimately, a fatal stabbing. But this tragedy culminated with a twist. A young white man, flaunting a Confederate flag just moments before, was slain by one of his would-be victims. In the ensuing murder trial, a harsh lesson on what it really means to be an American unfolded, exposing the layers of distrust between minorities and whites in rural America and revealing the dirty little secret that haunts many small towns: hate crime.
In Death on the Fourth of July, veteran journalist David Neiwert explores the hard questions about hate crimes that few are willing to engage. He shares the stories behind the Ocean Shores case through first-hand interviews, and weaves them through an expert examination of the myths, legal issues, and history surrounding these controversial crimes. Death on the Fourth of July provides the most clear-headed and rational thinking on this loaded issue yet published, all within the context of one compelling real-life tragedy.
My Link