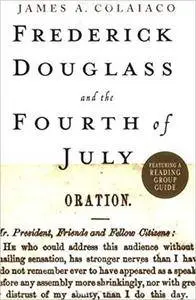 Frederick Douglass and the Fourth of July by James A. Colaiaco
English | February 5, 2006 | ISBN: 1403970335, 1403980721 | EPUB | 256 pages | 0.3 MB
On July 5th, 1852, Frederick Douglass, one of the greatest orators of all time, delivered what was arguably the century's most powerful abolition speech. At a time of year where American freedom is celebrated across the nation, Douglass eloquently summoned the country to resolve the contradiction between slavery and the founding principles of our country. In this book, James A. Colaiaco vividly recreates the turbulent historical context of Douglass' speech and delivers a colorful portrait of the country in the turbulent years leading to the civil war. This book provides a fascinating new perspective on a critical time in American history.