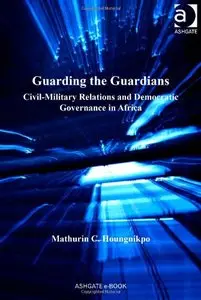 Guarding the Guardians by Mathurin C. Houngnikpo
English | 2010 | ISBN: 1409404145 | 230 pages | PDF | 2,4 MB
The relationship between civil society and the armed forces is an essential part of any polity, democratic or otherwise, because a military force is after all a universal feature of social systems.
This book sets the stage by exploring the theory of civil-military relations and moves on to review the intrusion of the armed forces in African politics by looking first into the organization and role of the army in pre-colonial and colonial eras, before examining contemporary armies and their impact on society. Furthermore it revisits the various explanations of military takeovers in Africa and disentangles the notion of the military as the modernizing force. Whether as a revolutionary force, as a stabilizing force, or as a modernizing force, the military is perceived as the only organized and disciplined group with the necessary skills to uplift newly independent nations. With Africa having initially collaborated with the colonizers, it compares and contrasts the performance by both civilian and military leaders but sadly the military leadership turns out to be as corrupt as, if not more than, their civilian counterparts. As such, this study conveys the necessity of new civil-military relations in Africa and calls not just for civilian control of the military but rather a democratic oversight of the security forces in Africa.