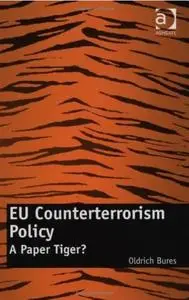 EU Counterterrorism Policy by Oldrich Bures
English | 2011-03-01 | ISBN: 1409411230, 1138260983 | PDF | 296 pages | 3 MB
Although there is a vast body of literature covering the ongoing debates concerning the novelty and gravity of the contemporary terrorist threat, as well as the most appropriate response to it, few authors have thus far analysed the complex set of counterterrorism measures that both the individual Member States and the European Union (EU) have attempted to develop. This volume offers a critical analysis of the measures the European Union has taken to combat terrorism and how, in a number of key areas, EU counterterrorism policy is more of a paper tiger than an effective counterterrorism device. Several legal EU counterterrorism instruments have not been properly implemented at the national level and questions have been raised regarding their effectiveness, appropriateness, and proportionality. The capabilities of EU agencies in the area of counterterrorism remain rather weak and the EU Counterterrorism Coordinator does not have any real powers apart from persuasion. However, this does not mean that EU level action cannot offer any value-added in the fight against terrorism. There are several areas where the EU can provide genuine value-added in the fight against terrorism due to the transnational nature of the contemporary terrorist threat and the nature of a 'borderless' Europe.
My nickname -
interes