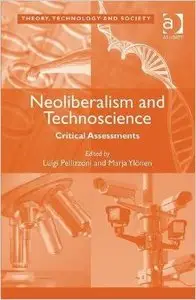 Luigi Pellizzoni, "Neoliberalism and Technoscience: Critical Assessments"
English | ISBN: 1409435326 | 2012 | 245 pages | PDF | 2 MB
This book provides a comprehensive assessment of the connection between processes of neoliberalization and the advancement and transformation of technoscience. Drawing on a range of theoretical insights, it explores a variety of issues including the digital revolution and the rise of immaterial culture, the rationale of psychiatric reforms and biotechnology regulation, discourses of social threats and human enhancement, and carbon markets and green energy policies. A rich exploration of the overall logic of technoscientific innovation within late capitalism, and the emergence of a novel view of human agency with regard to the social and natural world, this volume reveals the interdependence of technoscience and the neoliberalization of society. Presenting the latest research from a leading team of scholars, "Neoliberalism and Technoscience" will be of interest to scholars of sociology, politics, geography and science and technology studies.