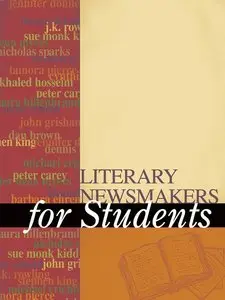 Anne Marie Hacht, "Literary Newsmakers for Students"
G.le | 2008 | ISBN: 1414402805, 1414402821 | 432 pages | PDF | 52,2 MB
Each entry, or chapter, focuses on one work in contemporary literature. The following elements are contained in each entry: Introduction, Author Biography, Plot Summary, Characters, Themes, Style, Historical and Cultural Context, Critical Overview, Sources, For Further Study, Criticism, Media Adaptations, Compare and Contrast Box, What Do I Read Next?, and Study Questions. Each volume is indexed by author, title, nationality/ethnicity, and includes a glossary of literary terms.
Download