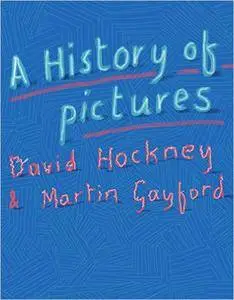 A History of Pictures: From the Cave to the Computer Screen by David Hockney and Martin Gayford
English | 2016 | ISBN: 1419722751 | 360 pages | EPUB | 89,4 MB
A picture, says David Hockney, is the only way that we can communicate what we see. Here, in a collaboration with art critic Martin Gayford, he explores the many ways that artists have pictured the world, sharing sparkling insights and ideas that will delight every art lover and art maker. Readers who thrilled to Hockney's Secret Knowledge know that he has an uncanny ability to get into the minds of artists. In A History of Pictures he covers far more ground, getting at the roots of visual expression and technique through hundreds of images—from cave paintings to frames from movies—that are reproduced. It's a joyful celebration of one of humanity's oldest impulses.