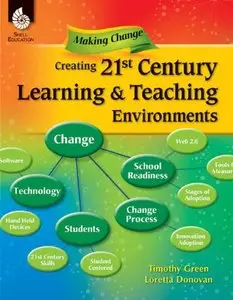 Creating a 21st Century Teaching and Learning Environment by Loretta Donovan and Timothy Green
English | 2013 | ISBN: 1425807577 | 152 pages | PDF | 19 MB
Build the foundation for a 21st century learning environment! This professional resource provides strategies, suggestions, lesson ideas, and helpful planning tools to create a 21st century environment in the classroom and at school. Teachers and students will feel empowered to use technology in teaching and learning.
My nickname -
interes